124 NES Boxed Games -click here for complete listing-
474 Nintendo cartridges - See listing below
10-Yard Fight
1942 (sort)
1943 The Battle of Midway
3D World Runner
720 Degrees
8 Eyes
A Boy and His Blob
A Nightmare On Elm Street
Abadox
Addams Family, The
Adventure Island
Adventure Island 2
Adventures of Bayou Billy
Adventures of Dino-Riki
Adventures of Lolo
Adventures of Lolo 2
Adventures of Tom Sawyer
After Burner (Black Tengen cart)
Air Fortress
Airwolf
Al Unser JR. Turbo Racing
Alien Syndrome (Black Tengen cart)
All-Pro Basketball
Alpha Mission
Amagon (sort)
American Gladiators
Anticipation
Arch Rivals
Archon
Arkanoid
Astyanax
Athena
Back to the Future
Back to the Future II&III
Bad Dudes
Bad News Baseball
Bad Street Brawler
Balloon Fight
Bandai Golf: Challenge Pebble Beach
Bandit Kings of Ancient China
Barker Bill's Trick Shooting
Baseball
Baseball Stars
Basewars
Bases Loaded
Bases Loaded 2
Bases Loaded 3
Bases Loaded 4
Batman - The Video Game
Batman Returns
Battleship
Battletoads
Bigfoot
Bionic Commando
Black Bass, The
Blades of Steel
Blaster Master
Blue Marlin (The)
Bo Jackson Baseball
Bomberman
Bonk's Adventure
Break Time
BreakThru
Bubble Bobble
Bugs Bunny Crazy Castle, The (sort)
Bugs Bunny's Birthday Blowout
Bump'n' Jump
Burgertime
Caesars Palace
California Games
Captain America and the Avengers
Captain Comic
Captain Skyhawk
Castle of Dragon
Castlequest
CastleVania
Castlevania II: Simon's Quest
Castlevania III: Dracula's Curse
Caveman Games
Championship Bowling
Chessmaster
Chip 'n Dale Rescue Rangers
Chubby Cherub
City Connection
Clash at Demonhead
Classic Concentration (sort)
Clu Clu Land
Cobra Triangle
Code Name Viper
Commando
Conquest of the Crystal Palace
Contra
Crash 'n The Boys Street Challenge
Crystalis
Cybernoid The Fighting Machine
Dance Aerobics
Darkwing Duck
Dash Galaxy in the Alien Asylum
Days of Thunder
Deadly Towers
Defender II
Defenders of Dinatron City
Deja Vu
Demon Sword
Desert Commander
Destination Earthstar
Destiny of an Emperor
Dick Tracy
Dig Dug II
Dirty Harry
Disney's Adventures in the Magic Kingdom
Donkey Kong Classics
Donkey Kong (sort)
Donkey Kong JR.
Donkey Kong JR. Math
Donkey Kong 3 (sort)
Double Dragon
Double Dragon II: The Revenge
Double Dragon III: The Sacred Stone
Double Dribble
Dr. Jekyll and Mr. Hyde
Dr. Mario
Dragon Power
Dragon Spirit - The New Legend
Dragon Warrior I
Dragon Warrior II
Dragon Warrior III
Dragon Warrior IV
Duck Hunt
Duck Tales
Dungeon Magic - Sword of the Elements
Dungeon's & Dragons: Heroes of the Lance
Dynowarz
Elevator Action
Elimination Boat Duel
Excitebike
F-15 Strike Eagle
Fantastic Adventures of Dizzy, The (Gold)
Fantasy Zone (Black Tengen cart)
Faxanadu
Fester's Quest
Final Fantasy
Firehawk (chrome)
Fisher-Price Firehouse Rescue
Fist of the North Star
Flight of the Intruder
Flintstones, The - The Rescue of Dino & Hoppy
Flying Dragon
Flying Warriors
Frankenstein The Monster Returns
Freedom Force
Friday the 13th
Fun House
Galaga
Gargoyle's Quest II
Gauntlet
Gauntlet (Black Tengen cart)
Gauntlet 2
Ghostbusters
Ghostbusters 2
Ghosts 'n Goblins
GI Joe
Goal!
Godzilla
Golf
Golgo 13
Goonies 2
Gotcha
Gradius
Gremlins 2 The New Batch
Guardian Legend, The
Guerrilla War
Gumshoe
Gun.Smoke (sort)
Gyromite
Heavy Barrel
Heavy Shreddin'
Hector
High Speed Pinball
Hollywood Squares
Hogan's Alley
Home Alone
Home Alone 2
Hoops
Hudson Hawk
Hunt for Red October
Hydlide
Ice Climber
Ice Hockey
Ikari Warriors
Ikari Warrios II: Victory Road
Immortal, The
Indiana Jones & the Last Crusade
Indiana Jones and the Temple of Doom
Indiana Jones and the Temple of Doom (Black Tengen cart)
Infiltrator
Iron Tank
Isolated Warrior
Jack Nicklaus Greatest 18 Holes
Jackal
Jaws
Jeopardy!
Jeopardy! Junior Edition
Joe and Mac
John Elway's Quarterback
Jordan VS. Bird - One on One
Joust
Jungle Book, The
Kabuki - Quantum Fighter
Karnov
Karate Champ
Karate Kid
Kick Master
Kickle Cubicle
Kid Icarus
Kid Niki
Kings of the Beach
King's Night
King's Quest V
Kirby's Adventure
Klax (Black Tengen cart)
Knight Rider
Krion Conquest, The
Kung Fu
Kung Fu Heroes
Lee Trevino's Fighting Golf
Legacy of the Wizard
Legend of Kage, The
Legend of Zelda (Gold)
Legend of Zelda (GREY)
Legendary Wings
Life Force
Little Mermaid, The
Little Nemo The Dream Master
Lode Runner
Lone Ranger, The
Low G Man
Lunar Pool (sort)
M.C. Kids
Mach Rider
Mad Max
Mafat Conspiracy, The
Magic Johnson's Fast Break
Magic of Scheherazade
Major League Baseball
Maniac Mansion
Mappy-Land
Marble Madness
Mario Bros.
Mega Man 1
Mega Man 2
Mega Man 3
Mega Man 4
Mega Man 5
Mega Man 6
Mendel Palace
Metal Gear
Metal Storm
Metroid (original label)
Metroid (new Yellow label)
Mickey Mousecapade
Mickey's Adventures in Numberland
Mickey's Safari in Letterland
Micro Machines
Mig 29 - Soviet Fighters
Might & Magic: Secret of the Inner Sanctum
Mighty Bomb Jack
Mike Tyson's Punch-Out!!
Millipede
Milon's Secret Castle
Miracle Piano
Mission: Impossible
Monopoly
Monster Party
Ms. Pac-Man (Black Tengen cart)
MTV Remote Control
Muppet Adventure: Chaos at the Carnival
Mystery Quest
NASCAR
Nes Open Tournament Golf
Nes Play-Action Football
NFL Football
Ninja Gaiden
Ninja Gaiden II: The Dark Sword Of Chaos
Ninja Gaiden III: The Ancient Ship of Doom
Ninja Kid (sort)
Nintendo World Cup Soccer
Nobunaga's Ambition
Operation Wolf
Orb-3D
Othello
P.O.W.
Pac-Man
Pac-Man (Black Tengen cart)
Pac-Mania (Black Tengen cart)
Paperboy
Phantom Fighter
Pictionary
Pin*Bot
Pinball
Pipe Dream
Pinball Quest
Platoon
Popeye
Power Blade
Power Blade 2
Prince of Persia
Pro Wrestling
Punch-Out!
Q*Bert
Quatro Sports (4)
R.C. Pro-Am
Racket Attack
Rad Racer
Rad Racer II
Raid on Bungeling Bay
Rambo
RBI Baseball
RBI Baseball (Black Tengen cart)
RBI Baseball 2 (Black Tengen cart)
RBI Baseball 3 (Black Tengen cart)
Renegade
Rescue - The Embassy Mission
Ring King
Road Blasters
Road Runner (Black Tengen cart)
Robin Hood - Prince of Thieves
Robocop
Robocop 2
Rock n' Ball
Rocket Ranger
Rocketeer, The
Rollerball
Rollergames
Rolling Thunder (Black Tengen cart)
Rush 'N Attack
Rygar
SCAT
Section Z
Seicross
Sesame Street 123
Sesame Street ABC
Sesame Street ABC & 123
Shadow of the Ninja
Shadowgate
Shingen the Ruler
Shinobi (Black Tengen cart)
Side Pocket
Silent Service
Silver Surfer
Simpson's - Bart VS. The Space Mutants
Simpson's - Bart VS. The World
Skate or Die
Skate or Die 2 - The Search for Double Trouble
Skull & Crossbones (Black Tengen cart)
Skykid
Sky Shark
Slalom
Smash TV
SMB/World Class Track Meet/Duck Hunt
Snakes's Revenge
Snoopy's Silly Sports Spectacular
Soccer (sort)
Solar Jetman
Solomon's Key
Solstice
Spelunker
Spot: The Video Game!
Spy Hunter
Spy VS. Spy
Stack-Up W/Famicom Adapter -see picture- (1) (2) (3)
Stanley: The Search for Dr. Livingston
Star Force
Star Soldier
Star Tropics
Star Tropics II - Zoda's Revenge
Star Wars
Star Voyager
Stealth ATF
Street Cop
Street Fighter 2010
Strider
Super C "Contra 2"
Super Dodge Ball
Super Glove Ball
Super Mario Bros.
Super Mario Bros. 2
Super Mario Bros. 3
Super Mario Bros./Duck Hunt
Super Mario Bros./Duck Hunt/World Class Track Meet
Super Off-Road, "Iron Man" Ivan Stewart's
Super Pitfall
Super Spike V'Ball
Super Spike V'Ball/Nintendo World Cup
Super Sprint (Black Tengen cart)
Super Talking Jeopardy
Super Team Games (sort)
Swords and Serpents
T&C Surf Designs
Taboo: The sixth Sense
Tag Team Wrestling
Tailspin
Tecmo Baseball
Tecmo Bowl
Tecmo Super Bowl
Tecmo World Wrestling
Teenage Mutant Ninja Turtles
Teenage Mutant Ninja Turtles 2 The Arcade Game
Teenage Mutant Ninja Turtles 3: The Manhattan Project
Tennis
Terminator 2
TETRIS (Black Tengen cart)
Tetris
Tetris II
Thunder and Lightning
Thunderbirds
Three Stooges
Tiger-Heli
Time Lord
Tiny Toon Adventures
Tiny Toon Adventures 2
Tiny Toon Adventures Cartoon Workshop
Toki
Tom and Jerry
Tombs & Treasure
Toobin' (Black Tengen cart)
Top Gun
Top Gun The Second Mission
Top Player's Tennis
Total Recall
Touchdown Fever
Track & Field
Track & Field 2
Trog!
Trojan
Ultima Exodus
Ultimate Basketball
Ultimate Stuntman
Urban Champion
Vegas Dream
Venice Beach Volleyball
Vindicators (Black Tengen cart)
Volleyball
Wall Street Kid
WCW Wrestling
Werewolf
Wheel of Fortune
Wheel of Fortune Junior Edition (sort)
Where in Time is Carmen Sandiego?
Who Framed Roger Rabbit
Wild Gunman
Willow
Win, Lose or Draw
Winter Games by Epxy
Wizards & Warriors
Wizards & Warriors II - Ironsword
Wizards and Warriors III
Wolverine
World Class Track Meet
Wrath of the Black Manta
Wrecking Crew
WWF Wrestlemania
WWF Wrestlemania Steel Cage Challenge
Xenophobe
Xevious
XEXYZ
X-Men
Yoshi
Zanac
Zelda 2: The Adventure of Link (Grey)
Zelda 2: The Adventure of Link (Gold)
Zen The Intergalactic Ninja
+30 extra Black Box Set

More Pictures.....

The Tengen Twenty (All 20 Tengen carts) Photo (1) (2) (3) (4) (5) (6)

All Nintendo Black Boxes on Bookshelf (1) (2)

Complete Set of_all_30_NES_Black_Box_Loose_Carts

6 totes full of loose NES game carts & (Stacked Up)

Loose NES carts in the bookshelf (1) (2) (3) (4) (5) (6)

A few loose Famicom Carts (1) (2) (3)

Super Mario USA CIB (1) (2)

Random cartridge scans (I was planning on scanning them all, but...)

RetroZone 8 BIT XMAS 2017 (LED Picture, Screen Shot, YouTube Video)

RetroZone 8 BIT XMAS 2011 (LED Picture, Screen Shot)

Cleaning a very dirty Gun.Smoke cartridge - Before & After!

The Legend of Zelda Gold Cart Photos (1) (2) (3) (4) (5) (6) (7)

Unlicensed carts by Camerica, Color Dreams, American Video Ent., Wisdom Tree
The complete "Black box" edition games 1985-1987
All 30 boxes in 1 shot, [pic2]

Click any box for high resolution


Complete Picture



Complete Picture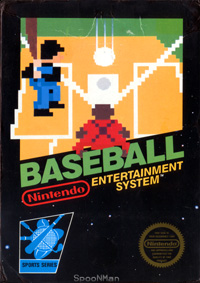 Complete Picture



Complete Picture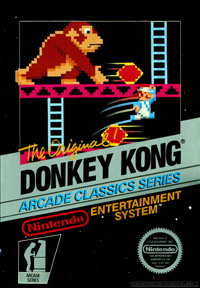 Complete Picture



Complete Picture



Complete (new pics:1/2/3/4/5/6/7/8)



Complete Picture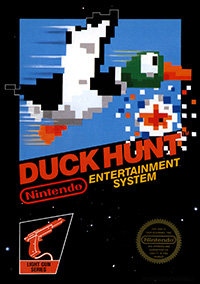 Complete Picture



Complete Picture



Complete Picture



Complete Picture



Complete Picture



Complete Picture



Complete Picture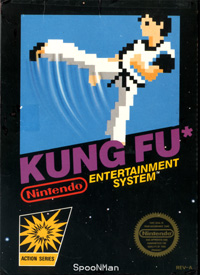 Complete Picture



Complete Picture



Complete Picture



Complete Picture



Complete Picture



Complete Picture



Complete Picture



Complete Picture



more pictures: [1][2][3][4][5][6][7]



Complete Picture



Complete Picture



Complete Picture



Complete Picture



Complete Picture



Complete Picture
CLICK FOR FULL SIZE POSTER


NOW YOU'RE PLAYING WITH POWER.