126 total Genesis games
(All games are CIB w box/manual/cartridge unless noted otherwise)

6 Pack (Sega) (factory sealed/mint)
Action 52 (rare - loose cart) (pic1) (pic2)
After Burner II
Air Diver
Aladdin
Alex Kidd: The Enchanted Castle
Alien Storm (cib/mint)
Altered Beast
Arnold Palmer Golf
Batman
Bio Hazard Battle
BoogerMan (factory sealed/mint)
Buster Douglas Boxing (cib/mint)
Castle of Illusion Starring Mickey Mouse
Championship Pro-Am (cib/mint)
Chuck Rock II: Son of Chuck (cib/mint)
Columns
Comix Zone (factory sealed)
Contra Hard Corps (cib/mint)
Cool Spot (cib/mint)
Crue Ball
Desert Strike
Decap Attack (mint/complete)
Dick Tracy (mint/complete)
DJ Boy (gc-no manual)
Dr. Robotnick's Mean Bean Machine
Dragon's Fury (missing manual)
Dragon's Revenge (mint/complete)
Dynamite Headdy (cib)
Earthworm Jim
Ecco the Dolphin
Ecco The Tides of Time
E-SWAT
Eternal Champions
Evander Holyfield's Real Deal Boxing
Flashback
Forgotten Worlds
Formula One F1 (cib/mint)
Galaxy Force II (cib/mint)
Gauntlet IV (cib/mint)
Ghostbusters
Ghouls 'n Ghosts
Golden Axe
Golden Axe II
Great Circus Mystery (cib/mint)
Greendog (cib/mint)
Gunstar Heroes (no manual)
Hard Drivin'
Haunting Starring Polterguy
Herzog Zwei (cib/mint)
Insector X
John Madden Football
Joe Montana Football
Jurassic Park: Rampage Edt. (cib)
Kid Chameleon
Last Battle, The
Menacer (6 games) (loose cart)
Mercs
Michael Jackson's Moonwalker
Mickey Mania (Mickey Poster/ no manual)
Mortal Kombat II
Mystic Defender
NBA Jam
Outrun (cib/good)
Outrun 2019
Out of this World (manual worn)
Paperboy (cib/mint)
Pat Riley Basketball
Phantasy Star II (map has writing from me!)
Phantasy Star III (map a little worn)
Phantasy Star IV (factory sealed/mint)
Quackshot: Starring Donald Duck
Rambo III
Ren & Stimpy: Stimpy's Invention
Revenge of Shinobi
RoadBlasters (cib/mint)
Road Rash
Rocket Knight Adventures (cib)
Shadow Dancer
Shaq Fu (factory sealed/mint)
Shinobi III Return of the Ninja Master
Slaughter Sport
Sonic Classics
Sonic the Hedgehog
Sonic the Hedgehog 2 (factory sealed/mint)
Sonic the Hedgehog 3
Sonic & Knuckles (lock-on cart) custom
Sonic (International version)
Sonic Spinball
Space Harrier II
Spider-Man
Sports Talk Football 93: Joe Montana
Strider
Strider Returns (no manual)
Street Fighter II Champion Edt.
Streets of Rage 1
Streets of Rage 2
Streets of Rage 3 (cib/mint)
Sub Terrania
Super Baseball 2020
Super Hang-On
Super Monaco GP
Super Monaco GP II (vg/complete)
Super Street Fighter II (cib)
Super Thunder Blade
Sword of Vermillion
Taz in Escape From Mars
Taz-Mania (cib/vg)
TMNT Tournament Fighters
Thunder Force II
Thunder Force III
Thunder Force IV "Lightening Force"
Toejam & Earl
Toejam & Earl Panic on Funkotron
Tommy Lasorda baseball
Truxton
Vectorman (cart only)
Virtua Racing (cib/mint)
Whac-A-Critter (cib/mint)
World Championship Soccer
World Championship Soccer II
World of Illusion Starring MM&DD
World Series Baseball '95 (sealed)
World Series Baseball '98 (sealed)
X-men (factory sealed)
Zoom!

42 total games

Afterburner II (cib/mint)
Aladdin (cib/mint)
Alex Kidd (cib/mint)
Alien Storm (cib/vg)
Altered Beast (cib/mint)
Batman (Holy Bat-Box!/Asian/cib/new)
Castle of Illusion (cib/mint)
Columns (cib/mint)
Cutie Suzuki's Ringside Angel (cib/mint)
Devil Crash MD (cib/mint)
Darius II (cib/mint)
DJ Boy (uncensored) (cib/mint)
Fatman (aka Slaughter Sport)(cib/mint)
Forgotten Worlds (cib/mint)
Gaiares (cib/mint)
Ghouls 'N Ghosts (cib/mint)
Golden Axe (PAL) (cib/mint)
Golden Axe III (cib/mint)
Insector X (cib/mint)
Magical Flying Hat Turbo (cib/mint)
Magical Taruruto Kun (cib/mint)
Marble Madness (Tengen) (100% cib/mint)
Phantasy Star IV (cib/mint)
Rainbow Islands Extra (cib/mint)
Shadow Dancer (cib/mint)
Sonic The Hedgehog 1 (cib/mint)
Sonic The Hedgehog 2 (cib/mint)
Sonic The Hedgehog 3 (cib/mint)
Sonic Spinball (cib/mint)
Space Harrier II (cib/mint)
Strider Hiryu (cib/mint)
Super Fantasy Zone (PAL) (cib/mint)
Super Shinobi, The (cib/vg)
Toejam & Earl (cib/mint)
Whip Rush 2222 AD (cib/mint)
Wonder Boy V: Monster World III (cib/mint)
World of Illusion Starring Mickey & Donald (cib/mint)
Zero-Wing (all your base is ..) (cib/mint)
Zoom (cib/mint)
Multi-game Sports (3in1) (HK)
Multi-game Action (4in1) (HK)
Mega CD Back-Up RAM Cartridge (mint)


Cover only (CIB)


Cover only (CIB)


Cover only (CIB 1) (2) (3)


CIB 1-2 ~ Cover ~ Receipt ~ Full ~
EGM Imports ~ RGB in Mega Play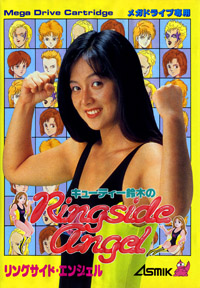 3D cover scan (CIB 1) (2)


Cover only (CIB 1 2 receipt)


Cover only (CIB)


(CIB 1) (2)


(CIB 1) (2)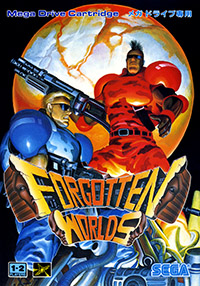 Cover only (CIB Photo)


(CIB 1) (2)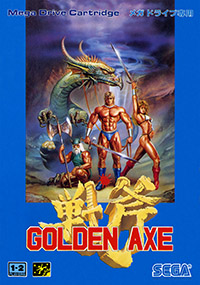 (CIB 1) (2)


Cover only ~ CIB (1) (2)


(CIB 1) (2)


Cover only (CIB)


Cover only (CIB 1) (2) (3) [VS!]


Cover only ~ CIB (1) (2) (3)


Cover only / (CIB 1 2 3)


Cover Only (CIB1, 2, 3, 4)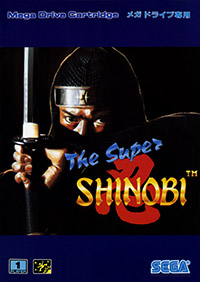 Cover Only (CIB1, 2, 3)


Cover only (CIB)


Cover only (CIB)


Cover Only (CIB1, CIB2)


Cover only (CIB)


CLICK FOR PICTURES

SEGA GENESIS Wanted:
Earthworm Jim II ~ Flicky ~ Gain Ground ~ Mutant League Football ~ Mutant League Hockey ~ Ristar ~ Sonic 3D Blast ~ Vectorman (cib) ~ Vectorman 2