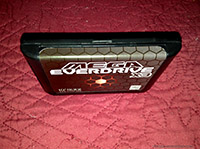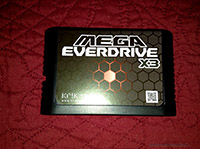 Purchased from Krikzz on 11/25/2016 for $39.20 USD
Features:
Supports 99% of games from SEGA library (Everything except Virtua Racing due to the SVP chip)

64mbit (8mbyte) PSRAM.

56mbit (7mbyte) max ROM size.

FAT32 file system supported.

SD cards up to 32GB.

Fast loading (2-4 sec).

Built in audio playback. GYM, TFC

Regular game battery back-up saves.

Genesis, Mega-drive, Sega Master System, and 32X games supported.

CD BIOS loading.

Cheats feature. Game Genie and Play-Action Replay format supported.
Purchase from: Krikzz for $49 (as of 2/2/2017)
---
Downloads:
OS update (Mega EverDrive v2)
---
Promo Materials:
KRIKzz release demo
---
---

Other Media: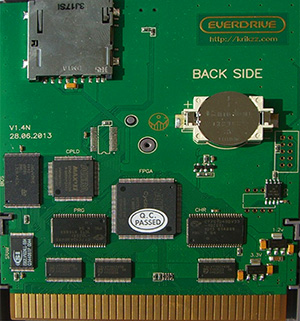 FPGA Cyclone II board NES Cart Label



All information and images contained within this website are © Matthew Henzel & Video Game Obsession 1996-[present]
Please contact me if you wish to use anything.